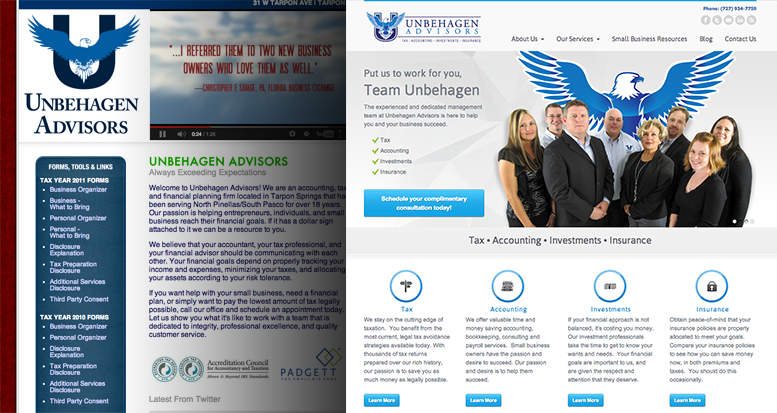 01 Feb

Welcome to our new website!

We're happy to announce the launch of our new website UnbehagenAdvisors.com! It's our hope that the new website becomes a hub of useful tax, accounting, investment and insurance information for you and your business.  Our blog is going to be a great place to keep current with small business information and provide tips to help you succeed!

Check out the before and after below…
 Our mission is to always look forward, especially when it comes to your business. That's why we worked with Fireleaf Design to create a website that you could look to for useful tips and information.
Fireleaf Design exceeded our expectations at putting together a very professional and useful site for our firm — their team of creative professionals is easy to work with and they are the best at what they do! Fireleaf Design took the time to work with us and define the direction for our website and brand image. You should definitely call them to help you with your branding, web site and advertising campaigns. We did, and we are delighted with the results!
Enjoy!  And check our blog often!