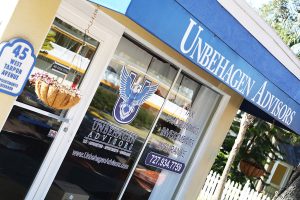 We have been in practice for almost 30 years and have won many awards in our industry!  With four office locations around the Tampa Bay Area, we are a tax, accounting and insurance services firm.  We have dedicated, professional, expert advisors in each of our separate divisions working together as one team.  We even have referrals to affiliated small business attorneys and investment services!  We have clients all over North America and embrace current technology to reach you where you are at!
Our passion is helping individuals, entrepreneurs and small business reach their financial goals.  Your financial goals depend on properly tracking your income and expenses, minimizing your taxes and allocating your assets according to your risk tolerance.
Some clients utilize only one or two areas of our service, but many find a large value in utilizing all of our four services together.  They put our services to work together to preserve, protect and grow their assets and small businesses, all in one place.
We look forward to proving to you that we genuinely care about you, our client, and your money.  Let us show you what it's like to work with a team that is dedicated to integrity, professional excellence, and quality customer service.
If you want help with your small business, need a financial plan, want to review your insurance policies or simply want to pay the lowest amount of tax legally possible, call our office and schedule an appointment today.
History and Future of Unbehagen Advisors:
The firm was originally only a tax and accounting firm and was founded in 1992 on a few basic principals:
Entrepreneurs/business owners should spend time marketing and managing their operations—not doing accounting and keeping up with the latest tax laws
People should pay the lowest amount of tax legally possible
Everyone should expect excellence in customer service from the professionals whom they pay to advise them
We listen. We care. We take pride in communicating effective solutions.
Since then,
those philosophies have not changed.  Yet, Unbehagen Advisors has added additional divisions under one roof including investments and insurance.  This came from a strong demand from our clients to have more quality services available.  Those clients were simply not happy with the level of customer service that they were receiving elsewhere.  They told us that if Unbehagen Advisors' investment and insurance divisions gave to them the same care and service that our tax and accounting divisions gave to them, then they would switch to us.  When we added those divisions years ago, they did!  Our commitment to customer care and service has remained outstanding ever since!
The future is bright for Unbehagen Advisors! Unbehagen Advisors has a proven mix of financial knowledge, integrity, and passion that is evident in everything we do. Our firm is built on quality, excellence, customer service and effective communication and we are stronger than ever. We embrace current trends in technology to create effective processes that benefit our clients and save them time and effort. This also improves our communication with our clients, and enables us to reach them where they are. We believe this will allow us to remain competitive long into the future, and thankfully our clients agree!