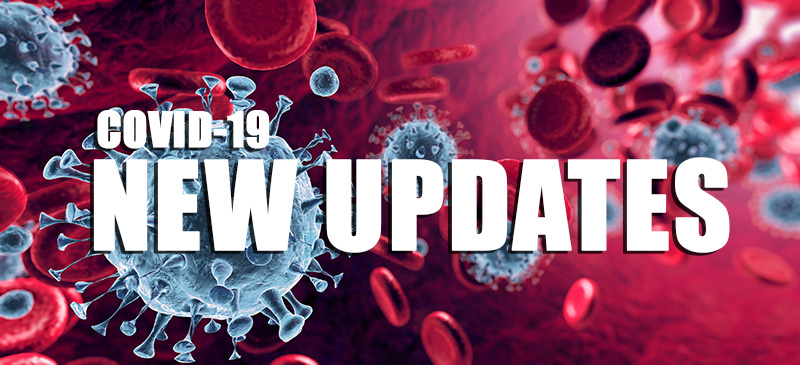 19 Apr

Another stimulus AND a FREE assessment to protect your business from COVID-19 issues

ANOTHER GRANT STIMULUS STARTING APRIL 20:

THE U.S. CHAMBER OF COMMERCE NOW HAS A GRANT STARTING ON APRIL 20 IN CERTAIN US LOCATIONS:

Check out this initiative of the U.S. Chamber of Commerce Foundation called the "Save Small Business Fund". It is a grantmaking initiative offering short-term relief for small employers (with 3 to 20 employees) in the United States and its territories. The application process opens Monday, April 20 (12:00 PT/3:00 EST). See if your small business and area (by zip code) qualifies, and apply:

https://savesmallbusiness.com/

If your business and zip code qualifies, you will need to fill out and provide them with a W-9 Form for your business to apply.

_______________________________________________________________________________

FREE ASSESSMENT AND REVIEW: IS YOUR BUSINESS PROTECTED FROM LIABILITY DUE TO COVID-19?

In response to COVID-19, every business needs to review and update their communicable disease prevention plan as it relates to employee illness and public liability.
Have you documented your steps to prevent a COVID-19 illness?
Have you prepared your managers and employees?
Are you documenting management's compliance with the plan?
Do you have a response plan if an employee or patron contracts COVID-19?
Your partners at Unbehagen/W3 Insurance have created a FREE brief assessment to help identify additional measures you should implement to reduce your risk of exposure to COVID-19.
Download and complete our assessment. It only takes a few minutes. Once you have completed it, please reach out to your Unbehagen Advisors/W3 Advisor (Matt MacMahon) to discuss your results. Unbehagen Insurance/W3 can help you implement policies and procedures to prepare, prevent and respond to COVID-19.
This is one of the many reasons that Unbehagen Insurance has affiliated with W3 Insurance. The role of insurance and a great insurance agency is to PROTECT YOUR BUSINESS!
Click the below link for the assessment:
FREE COVID-19 Exposure, Prevention, Preparedness & Response Assessment
Once you have completed the brief assessment, contact Matt MacMahon to help you implement policies for FREE.
mmacmahon@unbehageninsurance.com 727-522-7777 ext 168
REMEMBER TO FIND BURIED TREASURE NOW!
If you have a bit of extra time now, while business is slow, and/or you are at home, it is a GREAT time to reach out to Matt MacMahon (agent) to shop AND review ALL of your insurance policies.
Contact Matt to review ALL of your policies including auto, marine, home, flood, business/commercial, liability, umbrella, etc. The review consultation is FREE.
Our affiliation with W3 Insurance brings you one of the largest independent agencies in FL, with over 100 employees that has been in business for over 90 years — to serve YOU — and to make sure you are getting the best premium prices with the best policies that fit your needs!
______________________________________________________________________________________
REMINDER: THE 2019 1040 TAX RETURN FILING DEADLINE, AND TAX PAYMENT DUE DATES, ARE JULY 15, 2020
If you have not yet completed your 2019 tax returns, then contact our office soon for our award-winning tax and accounting team to prepare your tax returns. We have great virtual tax preparation options to assist you from anywhere.
Contact info@unbehagenadvisors.com — or call Rachel in tax client service communications at 727-934-7759 to get started.
_________________________________________________________
WHY WE ARE SENDING YOU THIS FREE NEWSLETTER:
A Note from Unbehagen Advisors:
One of our commitments is to improve the lives of our small business clients and individual clients by improving their cash flows (CFs). We provide a value to clients with that, as related to the fees they pay to us. Whether it is tax savings, managing business expenses, increasing revenue, saving them valuable time on their financial matters, or saving in insurance premiums — our team is dedicated to the cause of improving their cash flows.
During the COVID-19 crisis, it is our opportunity to send complimentary information out that will hopefully benefit your cash flows now. Even in good times, cash flow needs to be managed. We have many successful small business clients, for twenty eight (28) years, and they have counted on our team to increase their cash flows — and we are confident that they will continue to do so long into the future — no matter the economic situation, good or bad. Hopefully, this information being sent to you during this COVID-19 crisis will benefit you. Our team is working around the clock now for this purpose.